2020
Four part ceramic balancing dolmans. Pitfired for 16 hours at The Allotment Club in the summer of 2020 wrapped in banana skins, coffee, salt, copper wire from Dads roof, newspaper, driftwood, seeweed, cow pats and using wood from the skip. Dinner also cooked over the flames followed by a restless sleep in the shed with one eye on the fire.
Size: H20-25cm, W20-25cm, D20-25cm
£300 each
2 available. Edition of 4


Email

me to enquire about buying an artwork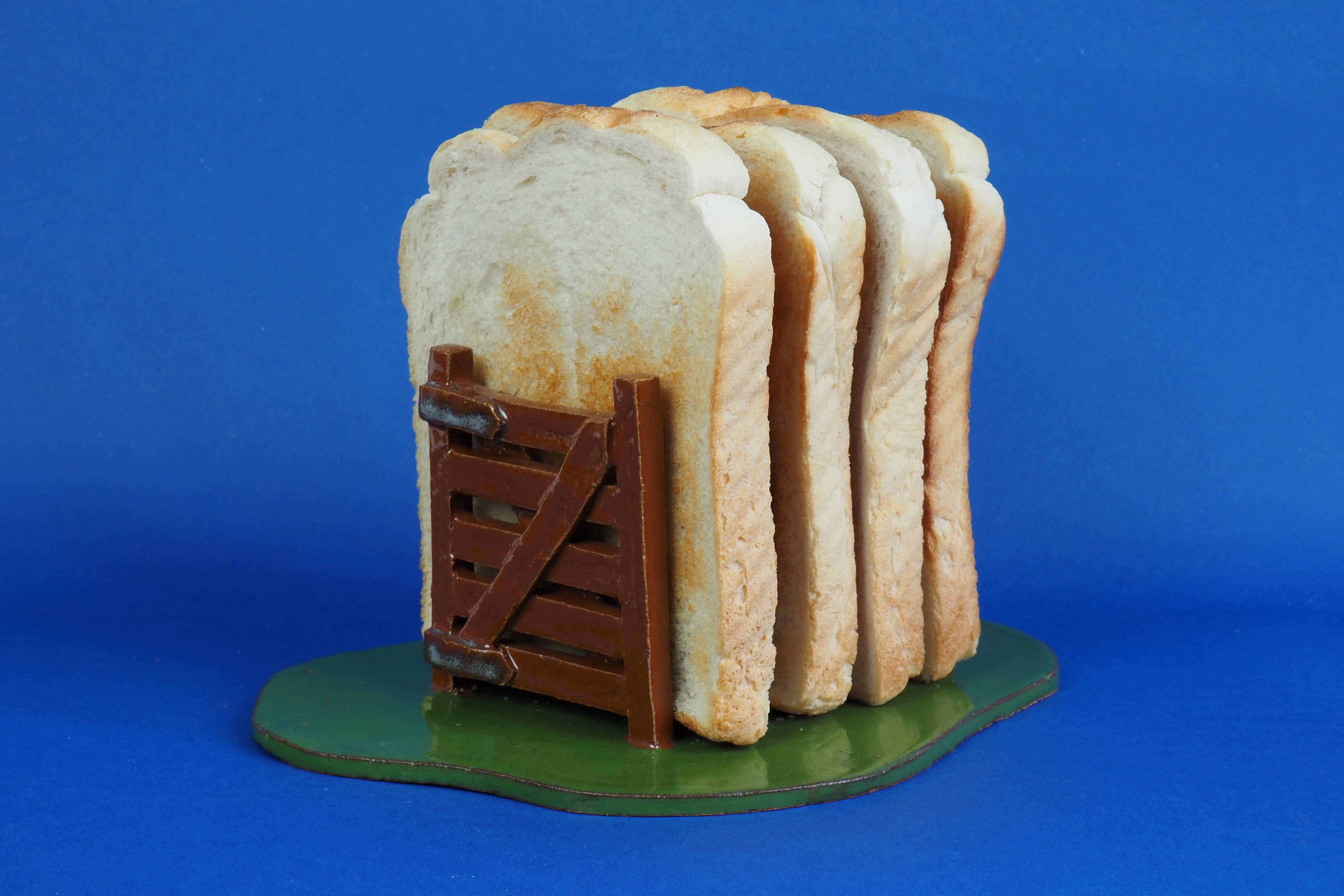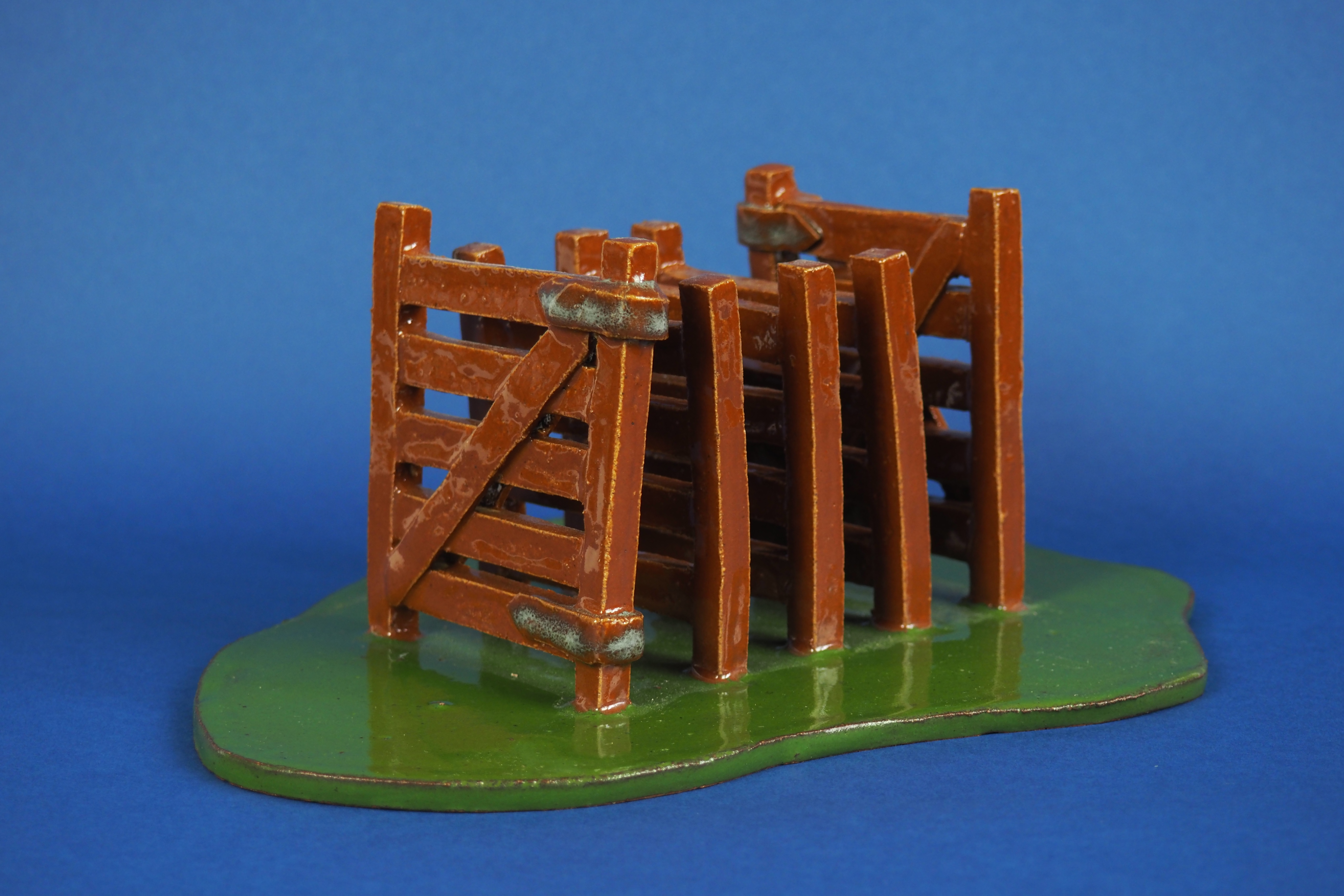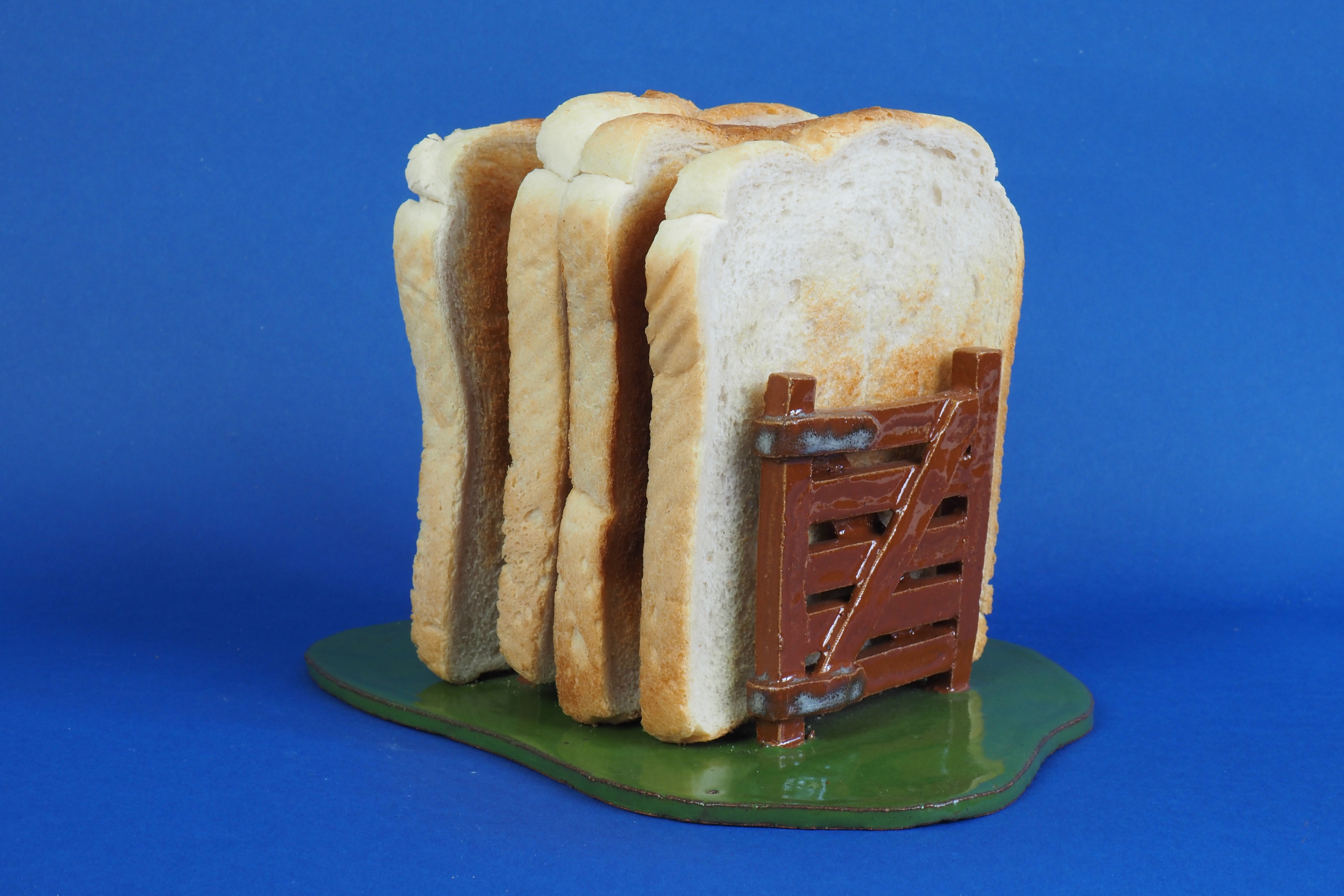 KITCHEN SCULPTURE
2020
A ceramic toast rack that gives you time to contemplate the day ahead while also cooling your toast.
Size: W20cm, D15cm, H11cm
£300 each
3 available. Edition of 6
Email

me to enquire about buying an artwork
------------------



Cheek to Cheek

2019

A series of ceramic gate systems. Inspired by moments of togetherness on local walks around Cornwall.

Size: W20 - 25cm, D20 - 23 cm, H10 - 15cm
£350 each
Email
to enquire about buying any artwork
------------------